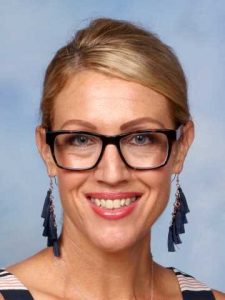 Director of International Students:

Andrea Donovan
School Number: 64 9 274 4081   Extension: 268
Mobile Number: 64 21 478 956
Email: a.donovan@sanctamaria.school.nz or international@sanctamaria.school.nz
Apply Now:  https://sanctamaria.enrol.school.nz/
Sancta Maria College offers a unique learning experience.
Our goal is to give each international student a personalised educational experience that will allow them to be educated holistically and to achieve their potential in all aspects of school life.
All our international students have access to first-class pastoral care from a team of caring, educational professionals who work closely with them to monitor their academic progress, their career pathways and their pastoral care needs.
Our international students perform well in this caring, structured environment so why not take a look and see if Sancta Maria College is the right choice for you and if you have any questions about enrolment, please contact me.
Regards,
Andrea Donovan
Director of International Students
New Zealand has a global reputation for gold standard education. Sancta Maria College is a modern, forward-thinking school with a strong emphasis on a quality holistic education, located in a beautiful, thriving city.  The college's academic results are amongst the best in Auckland and Sancta Maria College wants every student in the school to do their best academically to achieve the best examination results they can. The school gives strong support to ensure that this happens. But Sancta Maria College also wants you to develop in other ways. Apart from being a good student it is important to the school that you develop all of your talents, both inside and outside of the classroom. There are many co-curricular opportunities in Arts, Sport, Culture and Service to extend your learning and life skills leading to personal growth and individual excellence.
It is the school's caring culture which sets us apart. The school acknowledges that although we are one community, we are made up of many different cultures, and every one of these cultures is highly valued. The special character of Sancta Maria College ensures an environment of respect, care and kindness in which young people flourish.
Immigration
Full details of visa requirements, advice on rights to employment in New Zealand while studying, and reporting requirements are available through the New Zealand Immigration Service, and can be viewed at their website at www.immigration.govt.nz
Eligibility for Health Services
Most international students are not entitled to publicly funded health services while in New Zealand. If you receive medical treatment during your visit, you may be liable for the full costs of treatment. Full details on entitlements to publicly funded health services are available through the Ministry of Health, and can be viewed on their website at www.health.govt.nz
Accident Insurance
The Accident Insurance Corporation provides accident insurance for all New Zealand citizens, residents, and temporary visitors to New Zealand, but you may still be liable for all other medical insurance and other costs. Further information can be viewed on the ACC website at www.acc.co.nz
Medical and Travel Insurance
International students must have appropriate and current medical and travel insurance while studying in New Zealand.