On the 30 July 2023, five Sancta Maria College's jazz groups went to compete in the highly anticipated, annual Auckland School Jazz competition. Organised by the Auckland Jazz and Blues Club and hosted in the Point Chevalier RSA, this event brings together schools from across the region to compete and display their jazz talents.
Our very own jazz combos, $1.76, The Jazzatrons, and The rolling Johnstones, along with our Stage Band and Big Band, were among 50 groups competing in this prestigious competition. Having prepared for this competition since the beginning of the year, each group were feeling a mixture of nerves and excitement on the morning of the contest. A 30-minute slot is given to each group to set up, perform and pack up the stage, so most groups played a repertoire of around 3-5 pieces. Every group performed their hearts out and left with valuable experiences and memories.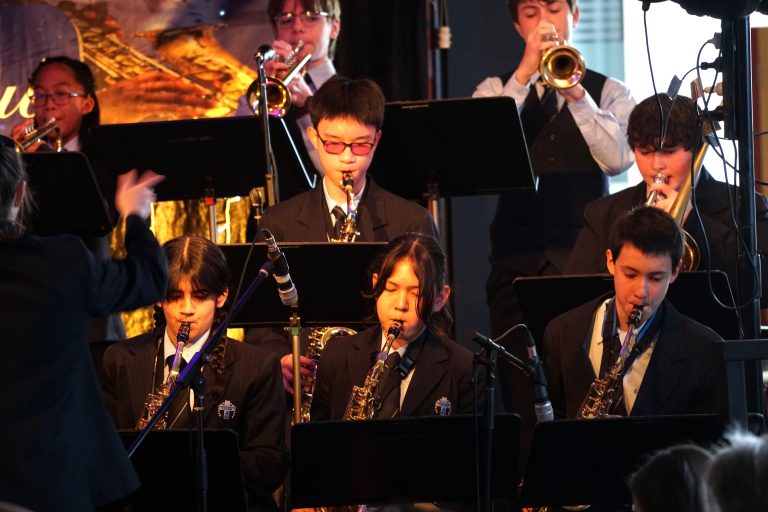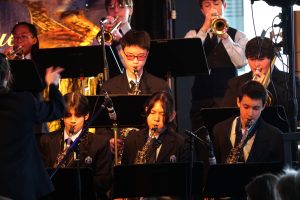 After four days' worth of heats, the judges tallied their final scores and invited back the top four Big Bands and top four Jazz Combo's to perform in the final. As one of the four big bands, our Big Band took a well-deserved spot in the final, on 6 August, competing against some large schools: Rangitoto College, Kings College and Auckland Grammar.  The morning of the final was nothing short of exciting. The room was radiating with heat coming from both the packed audience and the blaring stage lights.
Although the Big Band did not walk away with first place, they achieved a remarkable success of a gold award. Along with that, our most senior combo, $1.76, also got a gold award. Furthermore, the other three groups also did amazingly, and all achieved silver awards. These results were a huge reflection of the dedication that the teachers, music leaders and students put into their performances. A huge congratulations to all who were involved and for the outstanding representation of our school!