Welcome
Sancta Maria College offers a unique learning experience.  Our goal is to give each international student a personalised educational experience that will allow them to be educated holistically and to achieve their potential in all aspects of school life.
All our international students have access to first-class pastoral care from a team of caring educational professionals who work closely with them to monitor their academic progress, their career pathways and their pastoral care needs.
Sancta Maria College is an outstanding school founded on the principles of our Special Catholic Character.  We excel in academia, sport, service and leadership.  We pride ourselves on our inclusive, family-oriented culture.  We celebrate the many successes and achievements which reflect the holistic education we provide for our students.
Kendall Watson-Peach
Director of International Students
Sancta Maria College is an architecturally award-winning school campus which provides a unique learning environment and utilises the latest modern classroom facilities to enhance student learning.
The college is situated 17.7 km from Auckland International Airport
and 24.6 km from the CBD.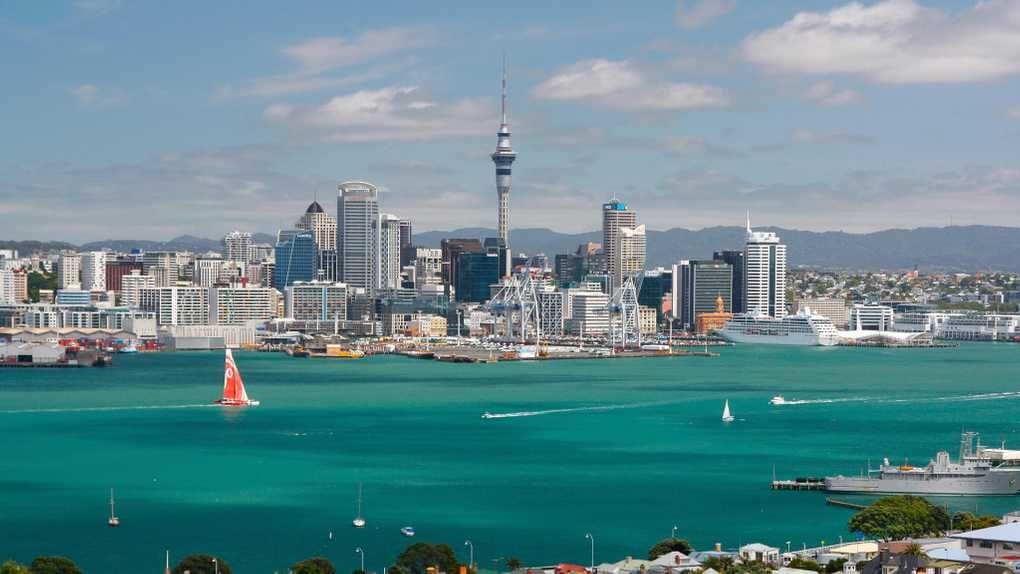 Flat Bush is a relatively new suburb of Auckland with modern housing and excellent links to public transport, entertainment and shopping,
dining and public service facilities.  The newly developed Ormiston Town Centre is a 5 minute walk from the College.
SANCTA MARIA COLLEGE STUDENT ACADEMIC PERFORMANCE
Sancta Maria College is one of Auckland's leading academic schools. Examination results for the school are superb, with students achieving significantly higher grades than National averages. Pass rates are consistently high for all levels. Many students achieve their qualifications with merit or excellence endorsement. Again, the percentage of students achieving these endorsements is significantly higher than National and decile averages.
Click on the link below for the latest Parent and Student Handbook. 
Based on a recent Crimson Education review, Sancta Maria College has been ranked 24th out of 50 from the 377 New Zealand High Schools, for gaining entry to Top Universities.  The ranking is based on academic performance, extracurricular opportunities, and equal access for students.  Sancta Maria College is also the only co-educational, integrated, Catholic school in the Top 25.
For further details and to view the full report, please click the following link Top 50 NZ High Schools 2023 – Crimson Education NZ.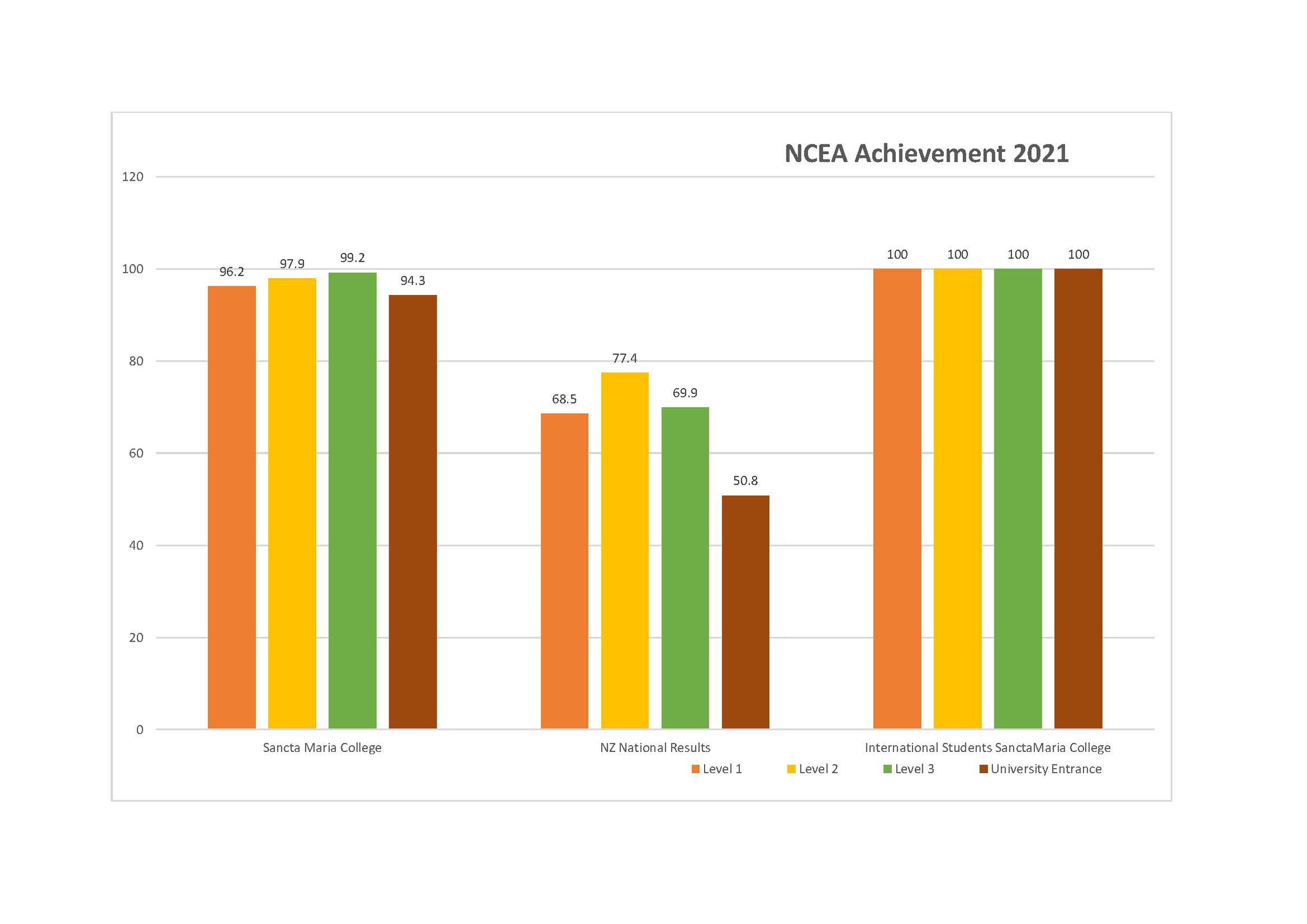 SchoolsNZ.com
Sancta Maria College is also linked to SchoolsNZ.com, a powerful and easy to use search engine created for international education consultants and students to search New Zealand schools offering international student opportunities.  Here you are able to view important information about our school and what we offer, access our documents, website and complete an online application.  Information has been translated so you are able to read information in your own language.
Click the button to get started, sign up is free.
Sancta Maria College is an academic school committed to empowering each individual to strive towards reaching their full potential through the excellent educational opportunities and experiences provided.
Students are supported academically by passionate and inspirational teachers who go the extra mile to ensure that each student fulfils their academic potential. Tutorials and extra assistance are offered, and a comprehensive monitoring and mentoring scheme ensures success for all. Teachers combine future-focused classroom practices with traditional approaches to challenge and extend all learners.
We are committed to preparing our students to embrace the future with optimism and our prime concern is that a student's experiences at Sancta Maria College are happy, stimulating and rewarding and that each individual is able to make the most of the opportunities the College provides.
To ensure that we provide the best care and attention to students, we are a signatory to the Ministry of Education's Code of Practice for the Pastoral Care of International Students.  Along with these guidelines we nurture learning through our school's core values of: AROHA (love), FAITH, HOPE and REPSECT.
A DAY IN THE LIFE OF A SANCTA MARIA COLLEGE STUDENT
USEFUL LINKS
NCEA
NCEA is the title of the New Zealand assessment and examination framework which is adopted by the majority of secondary schools in New Zealand – this website explains how it works: http://www.nzqa.govt.nz/studying-in-new-zealand/secondary-school-and-ncea/
Immigration and student visas – this website explains who can apply and how to apply: http://www.immigration.govt.nz/migrant/stream/study/
Entry requirements to New Zealand universities – this website explains the entry criteria for NZ tertiary institutions: http://www.nzqa.govt.nz/qualifications-standards/awards/university-entrance/
CODE OF PRACTICE
Sancta Maria College has agreed to observe and be bound by the Code of Practice for the Pastoral Care of International Students published by the Ministry of Education. Copies of the Code are available on request from this institution or from the Ministry of Education website at www.nzqa.govt.nz
HOW TO GET HELP
Sancta Maria College international students have access to pastoral care from a team of caring educational professionals who work closely with them to monitor their pastoral care needs.
For further information click on the link below.
IMMIGRATION
Full details of visa requirements, advice on rights to employment in New Zealand while studying, and reporting requirements are available through the New Zealand Immigration Service, and can be viewed at their website at www.immigration.govt.nz
ELIGIBILITY FOR HEALTH SERVICES
Most international students are not entitled to publicly-funded health services while in New Zealand. If you receive medical treatment during your visit, you may be liable for the full costs of treatment. Full details on entitlements to publicly funded health services are available through the Ministry of Health, and can be viewed on their website at www.health.govt.nz
ACCIDENT INSURANCE
The Accident Insurance Corporation provides accident insurance for all New Zealand citizens, residents, and temporary visitors to New Zealand, but you may still be liable for all other medical insurance and other costs. Further information can be viewed on the ACC website at www.acc.co.nz
MEDICAL AND TRAVEL INSURANCE
International students must have appropriate and current medical and travel insurance while studying in New Zealand.