Maths week 2021 was concluded by a highly anticipated event – an in-school mathex which students from years 7 to 10 had spent weeks before preparing.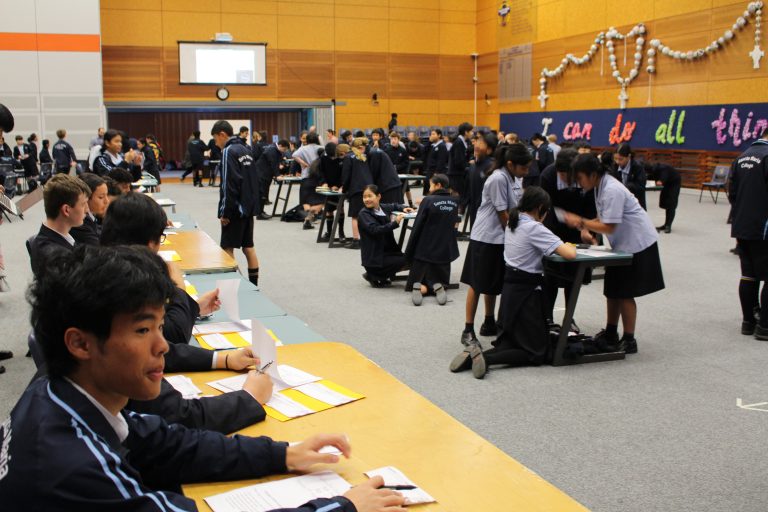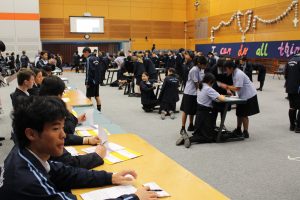 The day saw multiple teams of 4 from each homeroom running around in chaos, rushing to correctly answer as many questions as possible in the half hour time limit. With the scores being updated on the screen above, competition was intense and adrenaline was rushing – especially to beat the most driven team: the teachers!
Alongside the mathex competition were teams of problem solvers, who were sorted into house teams to collect house points through working out math problems.
Overall, the day was one enjoyable for everyone – from the teachers testing their math and running skills, to the students who had worked hard to compete. Special thanks to the mathematics department for organising the week and to all the teachers and students involved in making the event happen.
Photography Credits: Teresa Croker (Year 11)