Last Tuesday (28 February) saw our whole school enjoy a special Mihi Whakatau to welcome the Year 7s, new students, international students and new staff into the Sancta Maria College hapori – community. It was lovely to be able to once again enjoy this welcoming tradition.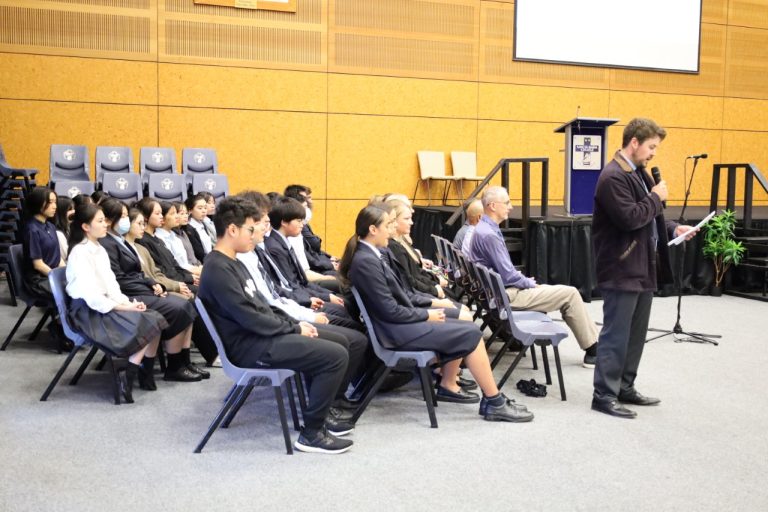 It started with the powerful Karanga led by Togitoto Magele-Rees (Year 13) for the tangata whenua & Mia Makaore (Year 11) on behalf of the manuhiri, supported by Mercy Magele-Rees (Year 9) & Leilani Davies (Year 12). The kaikaranga – callers were then joined by the rest of the Kapa Haka who chanted Toia Mai – a traditional hauling chant used for the Haka Pōwhiri. As the new students and staff walked down the auditorium aisle, they were welcomed with great mana and passion.
Following on, Mr Bacon introduced himself with his Kaupapa which was embraced with our school hīmene – Mō Maria led by the Kapa Haka and the rest of the school. Mr MacLeod, who is a new teacher at school, introduced himself in reply to Mr Bacon on behalf of the new students and staff. Ka Waiata was sung by our new students and teachers to support Mr MacLeod's kōrero. Finally, Mr Rimamate finished off the proceedings as final speaker from the Tangata Whenua and was supported with our special Sancta Maria waiata, Tēnei te Whānau.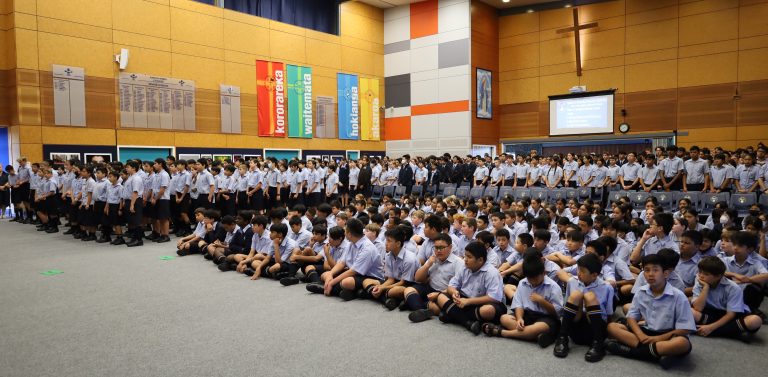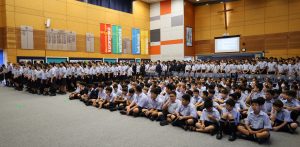 After the formalities, Ms Moore ended with reminding us of our special place in history, where we have come from and how we are connected to our local community. This history connects us all back to our school Kaupapa and showed students where our roots came from. To lift the tapu, students and staff were then gifted a biscuit to enjoy, as we exited the Auditorium on the return to class.
This was a great way to start off our 2023 academic year and we wish all the best for our new students and staff joining our school community.