After two years of interruption, Sancta Maria once again held its annual Jazz Night! With various bands playing (including the alumni special guests), both evenings on the 23 and 24 September were complete with talented musicians, appetizing food, and atmospheric decorations following the 'Mad Science' theme.
Throughout the two nights, the performances had a varying discography with some charming pieces inclusive of vocalist, solos and even rappers! With the following bands performing:
· The Ben Fraternity Clubhouse
· The Streetbugs
· The Tanukis
· The Jazz Ducks
· The Alumni Combo
· Big Band
The kitchen was led by our own students who prepared and served food to all the parents/students attending. Additionally, one Year 13 business group 'Fruitea' customized a menu specifically for this jazz event and were selling their refreshing drinks on Friday night.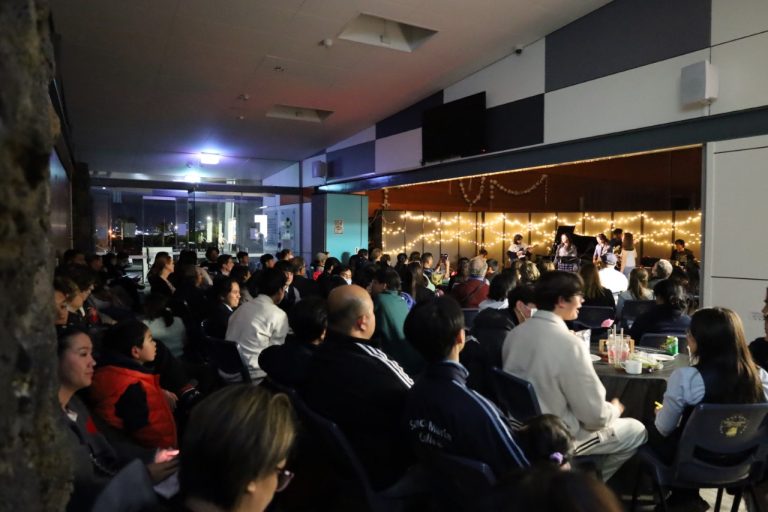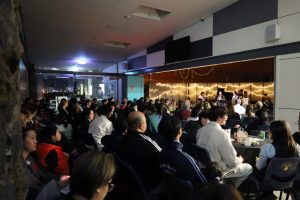 With over 70 attendees on each night, all the money raised is funding the renowned Wellington Jazz trip (which you can look forward to in 2023!). Not only parents, but many students (both those familiar with and new to jazz) enjoyed the night:
"It was a wonderful and surreal experience looking into the world of jazz" – Linus Pang
Huge thank you and congratulations to all the performing students as it takes hard work and a lot of effort to produce such amazing performances. Thank you to our teachers (Mr Gibbs, Mr Humphries, Mr Fritsch, Ms Tomacruz) as well as the leading prefect team for making this event possible.
Look out for Jazz Night 2023!