Another annual music competition a success for Sancta Maria College students, making their presence heard at this year's Stand Up Stand Out competition.
Stand Up Stand Out is a competition that encourages students from around Auckland to showcase and improve their musical skills on the stage. This helps aspiring, young musicians to get the chance to compete and perform for professional musicians and receive helpful feedback and praise. With many performers competing in vocal and band heats, students from Sancta Maria College got to display their musical talents and take-home valuable experiences.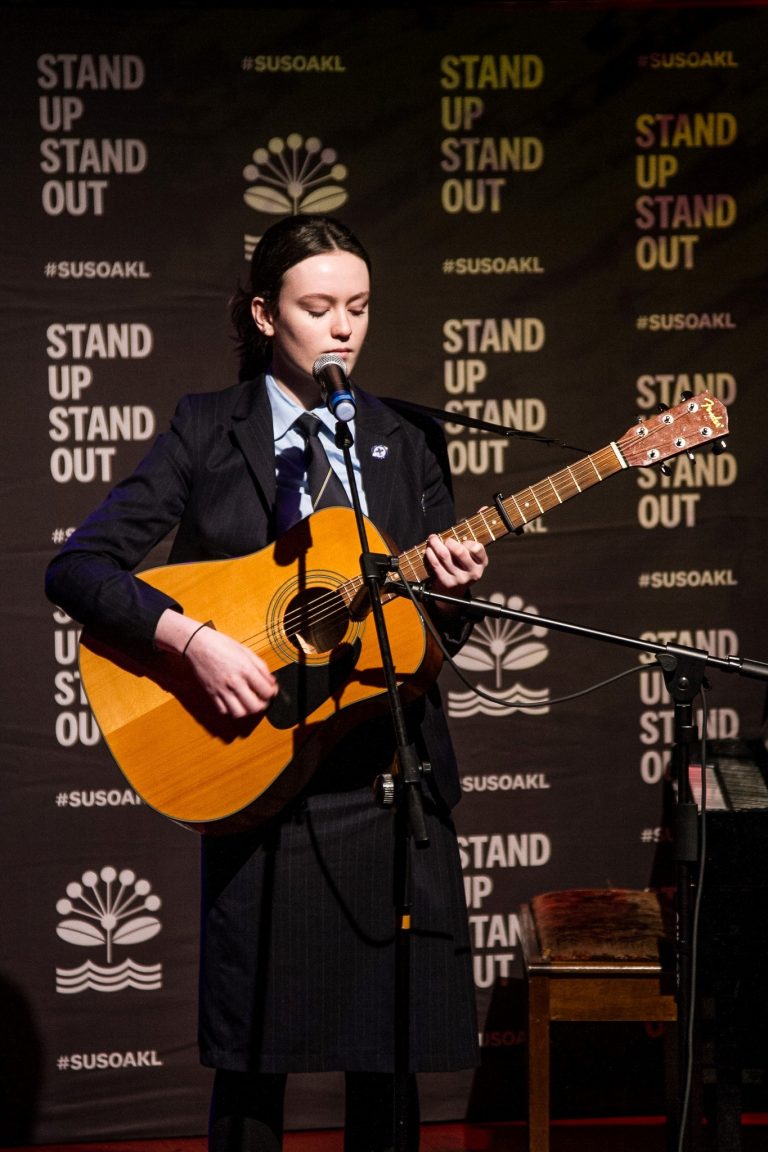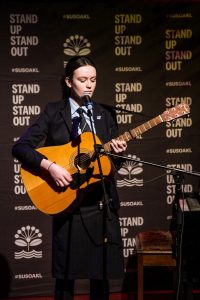 This year, vocalists and bands took to the stage and presented music in various styles ranging from metal to jazz. The exceptional performances from Milly Corboy and Cesura saw them through to the Semi-finals held on 9 September 2023.
We congratulate all the students involved in this competition for their hard work and show-stopping performances. We also give a huge thanks to the teachers and supporters who helped them get onto the stage!