This term, the Caritas team have been significantly involved in the school community, accomplishing their goals to 'Move it', 'Live it', 'Sweat it', and 'Stop it', but more particularly 'Sweat it'.
The team have been working hard within the 'Sweat it' goal collected jam jars for the purpose of upcycling them into vases as Christmas presents, aiming to use all funds raised to acknowledge the work volunteers do for the Totara hospice, working in physically and mentally challenging conditions, with a kind donation. This project also aims to make use of recycling and upcycle. Our school team is aiming to reach 200 jars, so keep bringing them in! Simply give them to Dr Laux in CU7.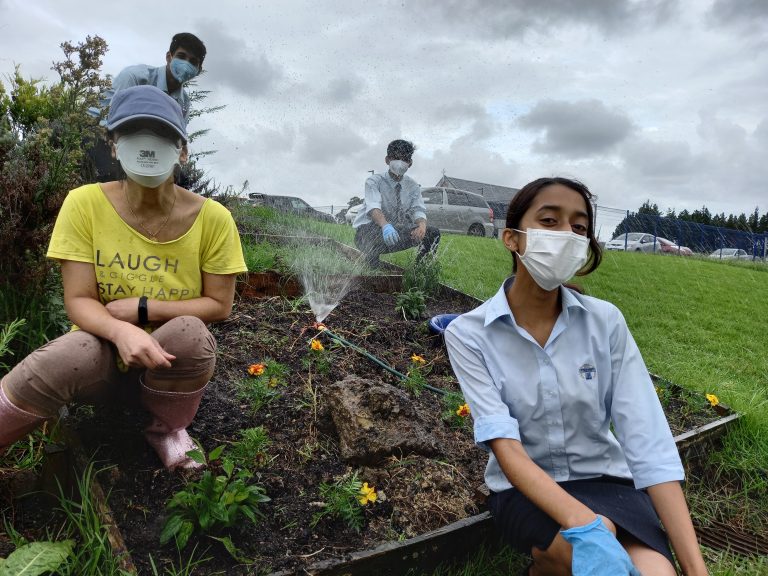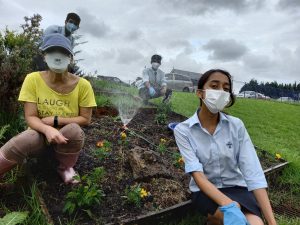 In addition, we have been working in the butterfly garden to clean the area afterschool to 'Sweat it'. Over the past year, our once beautiful butterfly garden has growing weeds and many of the flowers have dried up. Students, led by Dr Laux and Mrs McCreath, worked extremely hard to clean this garden and plant new flowers, kindly donated by Bunnings Warehouse Botany. Thanks to everyone's support and hard work, the garden will once again flourish, just in time for Easter, as a symbol of NEW LIFE.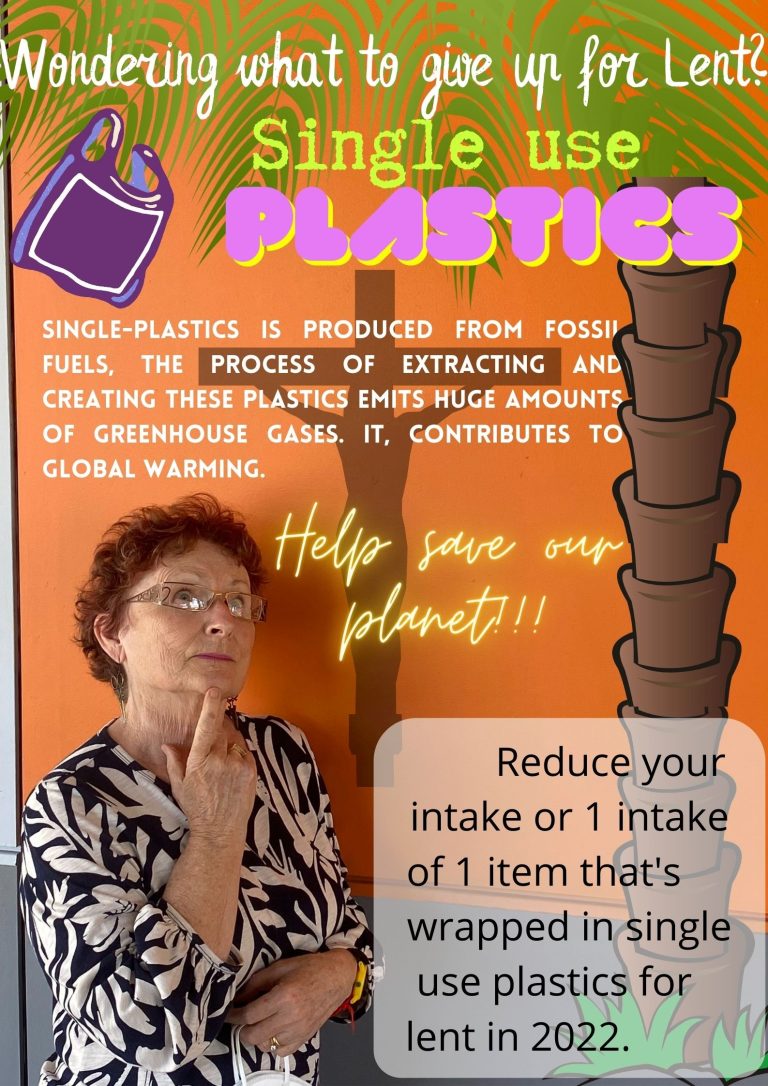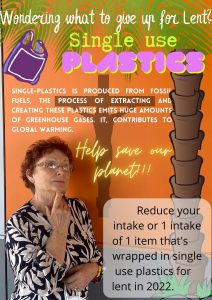 'Stop it', the team gave up something during Lent. This included giving up 'plastic wrapping' or meat once a week. By giving up the use of single-use plastic wrappers, it reduces landfill waste and further support our hope for clean waters by reducing microplastics into our oceans and waterways. Giving up meat also reduces methane production which is a contributing factor of climate change.
'Move it', many students have been recently working to collect and remove moth plants, which are invasive and noxious weeds that significantly harm the native life of our country. They WALKED from school to collect these, also enabling them to reduce their carbon footprint and increase their 'step count' for the day. We also have an upcoming beach clean-up timetabled in May, where we will surely WALK more to collect litter and build muscle by carrying the litter back to base. If you ever want to join one of our 'Move it' activities, simply contact Dr Laux – the more the merrier.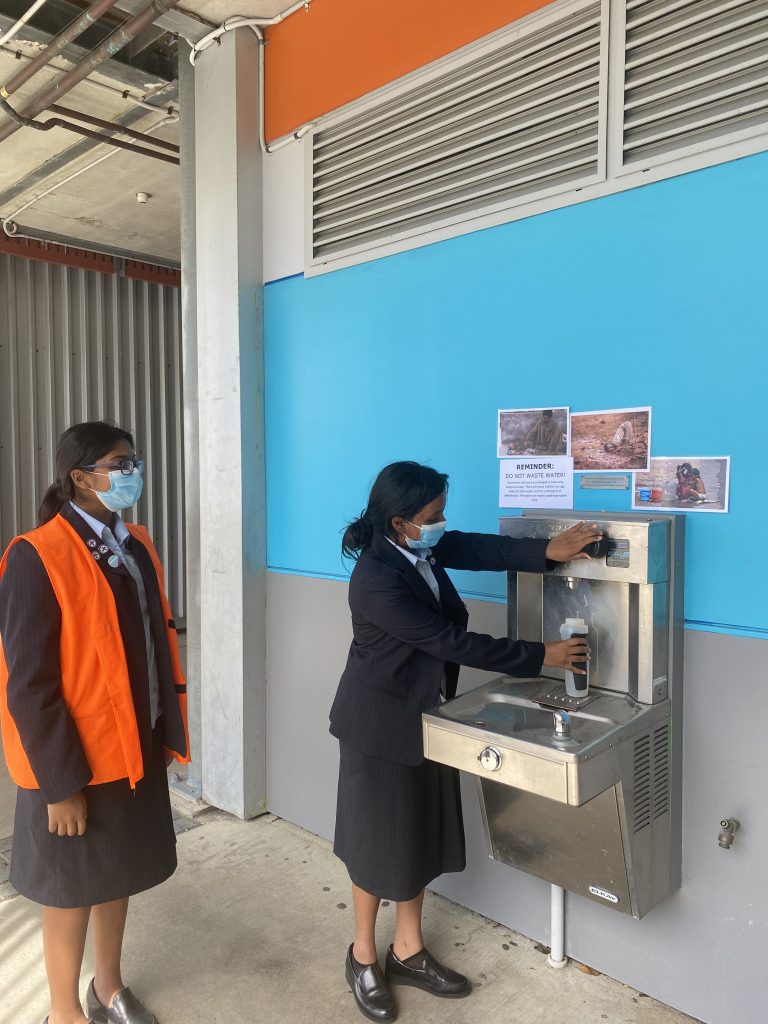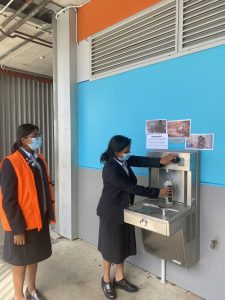 The 'Live it' senior team have been monitoring the two main water fountains in our school in order to ensure students do not waste water. Many countries are deprived of water and many individuals are suffering from dehydration and drought conditions where they live. We want to raise awareness of this issue by ensuring our students appreciate the privilege of having easy access to clean water.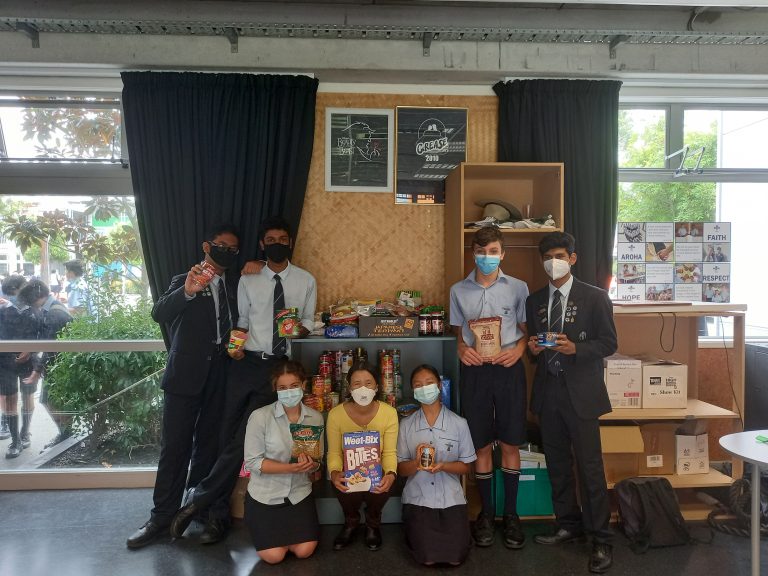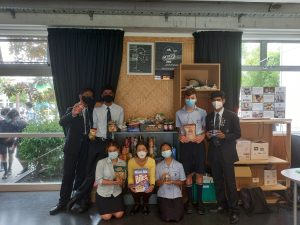 The college have also been collecting money and non-perishable items throughout Lent. The money will support the Caritas relief funds and the non-perishables will be used to make food parcels for families of our school community who are struggling from the effects of COVID-19. These parcels will be sent to homes just in time for Easter as a message of HOPE and AROHA. . Special congratulations to 9BRN who made a challenge to collect $250 as a Homeroom and reached their goal two days before the collection ended.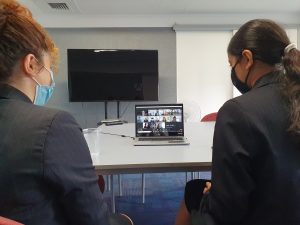 Kenny (our Service prefect) and Lavinia (our Deputy Head girl) attended a recent Social Justice chat conference delivered by Caritas to learn about social inequities and inequalities. They will be involved in developing activities towards the Social Justice week later during the year, aimed at raising awareness on this ongoing worldwide issue.
Overall, the Caritas team have been working hard to accomplish the four Caritas challenges within the 40 days of Lent. It has surely been a challenge for our school community, but one we have all loved being involved in. We are very proud and humbled that we were given so many opportunities to EXPERIENCE these simply pleasures we sometimes take for granted. As stewards of God, under the guidance of Dr Laux and Mr Tamayo, we will continue to work for the common good of all. We are excited to tackle our next projects!