We said good luck and farewell to our International Year 13 leavers on 11 November with an emotional ceremony at school.
While we said farewell, we also celebrated a time when the students can look forward to a new door opening as another closes. We do hope that they all keep in touch with our school community in some way and share with us in their future endeavours.
We would like to acknowledge each of our seven graduating Year 13 students:
• Lorian Gan
• Vivian Hou
• Rosie Phung
• Aurn Satjawongvanich
• Tim Xu
• Audrey Zhang
• Yuki Zhang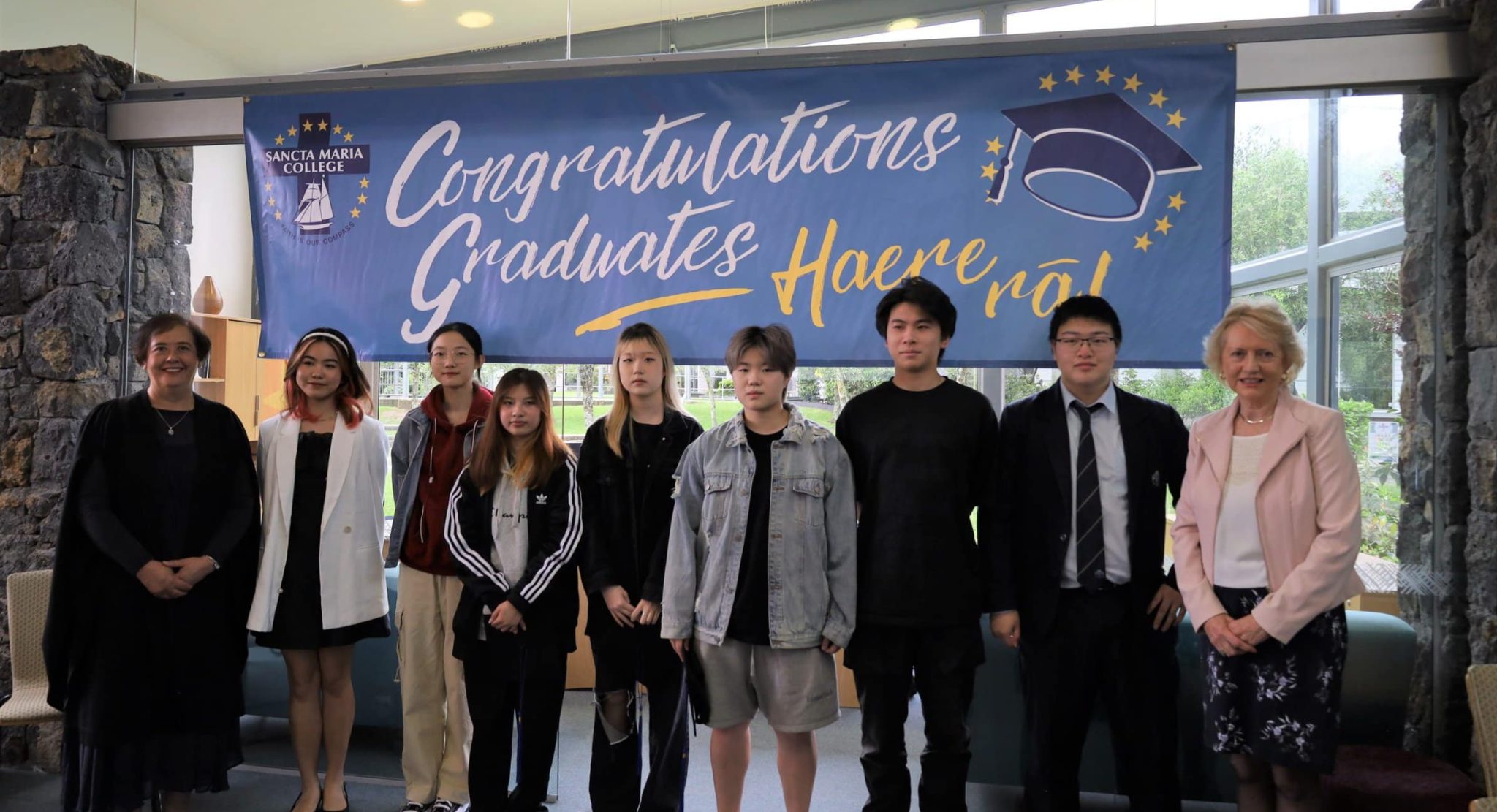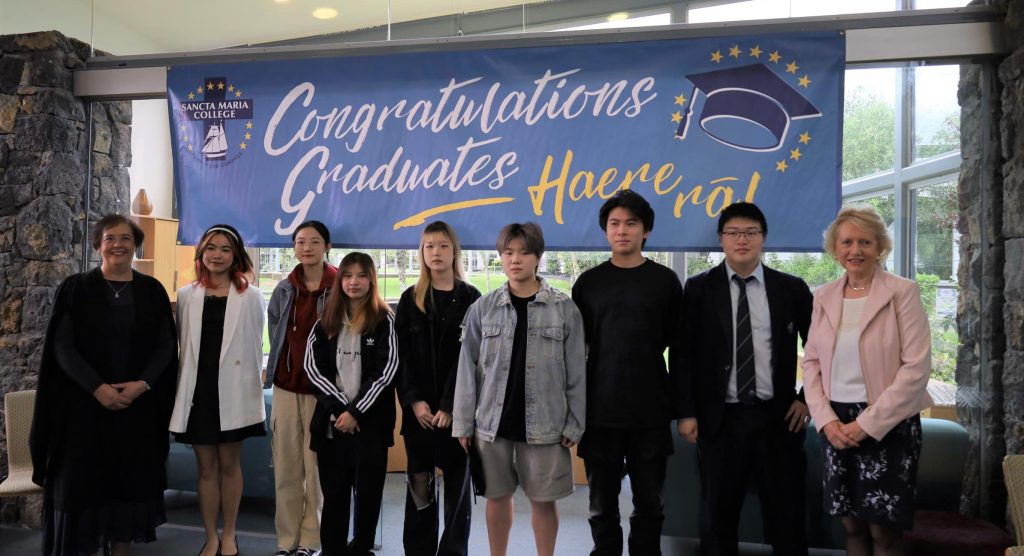 We wish you all the very best as you start on the next phase of your learning careers, and we hope you continue to use Faith as your Compass.