To begin the new school year, Sancta Maria College had their first whole School Mass on 22 February. The Mass combined our annual Inaugural with Ash Wednesday Mass and was wonderfully led by Father Sherwin Laapan. It was refreshing to celebrate in person (again) to welcome new students and staff. The readings, prayers of the faithful, worship band, ministers, and much of the mass was managed by the new 2023 Prefects – eager to start their term of leadership.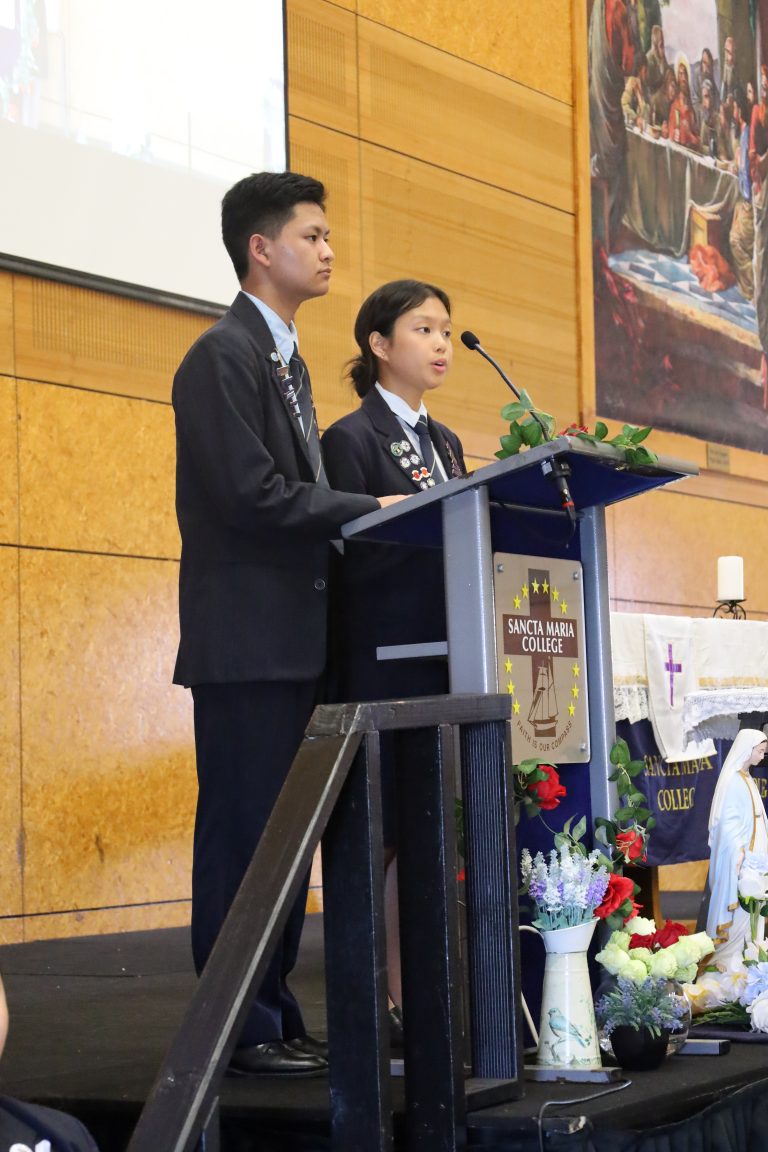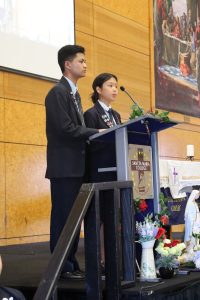 Father Sherwin's homily focused on what we do with our lives. He used Mel Blanc – the Looney Tunes voice actor – to describe how the small change of his last name (from Blank to Blanc) meant a lot of change in his life. He described our time on Earth as a 'hyphen – the time between our birth and death'. Our 'hyphen' is how we live our lives, and our duty as Catholics is to bring positive change even if the actions we do are small, to the lives of others and ourselves.
After the Ash Wednesday service and communion, our schools tradition of handing the candle to our Head Prefects commenced. The two youngest students (Tammy-Kay Spinks and Caden Mago-Filemu) had their hands washed by our head Prefects Marina Jones and Benedict Loulie-Wijtenburg. This sign of servant leadership echoes how the Prefects wish to work hard for the greater good of the school by considering each student, no matter their age. Tammy-Kay and Caden then passed the school candle over to Marina and Benedict. The candle is a symbol of Jesus' call and by giving the candle to the heads, it urges students to see their own value and talents and show them to the world.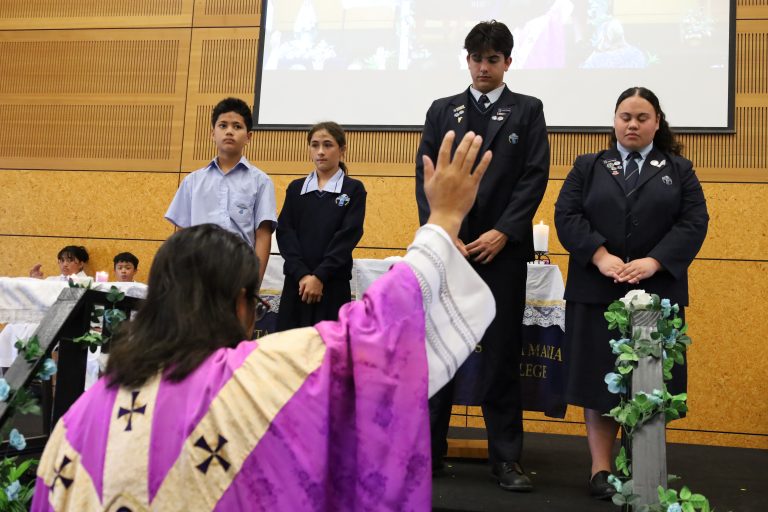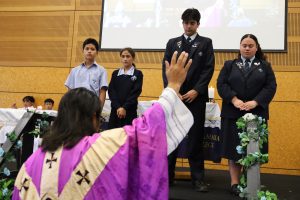 Thank you to the parents and special guests for attending. May the year continue to be just as great as the mass.