Polyfest is an annual festival held at the Manukau Sports Bowl and is a loved and anticipated event by the Polynesian community. A group of Sancta Maria College students were lucky enough to embark on the first official trip to Polyfest this year. The trip's aim was to give the students an opportunity to explore their individual cultures and embrace their own ethnicity by indulging in dance, song, and food.
The objective of Polyfest is to demonstrate the pride of cultural identity, and to bring schools and the different cultures that bind them together. It is a competition for secondary schools in Auckland to compete and display their talents through brackets of song and dance.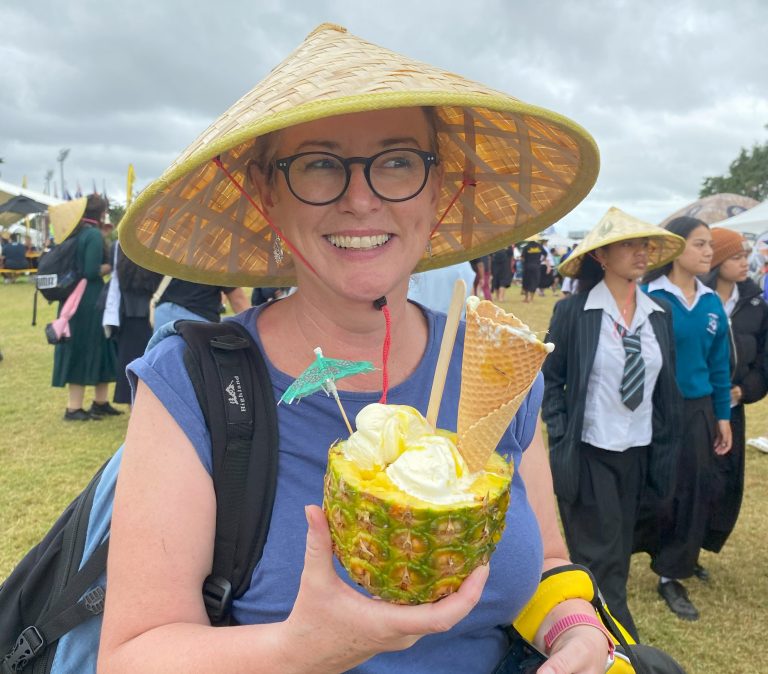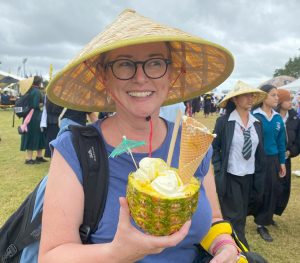 Upon arriving, we were given the freedom to go off in small groups and explore the various stages and stalls. Each of us began at the Tongan stage and then dispersed in our groups around the festival. There were a variety of stalls, ranging from games to free braids as well as stages for many Polynesian cultures, each displaying unique performances. There was even a diversity stage – a non-competitive stage for any ethnic group to represent their ethnicity with pride. My highlight of the trip was definitely the pineapple ice cream! After spending the entire day at Polyfest, we all came together and ended this trip at the Samoan stage.
Sancta Maria College's first trip to Polyfest was one to remember. It was an unforgettable experience for both students and teachers. It was an honour being able to witness the diversity in Auckland and the amount of time and work that was put into this event. Special thanks to Mrs. Sullivan, Mrs. Hiddleston and Mrs. Croxford for their hard work in making this trip a wonderful day for the group of students that attended. We hope that Polyfest will continue to be an annual event for the school and that one day we too will be able to perform on the Polyfest stage to show our cultural pride.