Sancta Maria's music department have had great successes at this year's KBB music festival – a music competition for secondary schools. Held at the Holy Trinity Cathedral and St Mary's church in Parnell, we entered in three of our ensembles; the Chamber Orchestra, Concert Band and Big Band.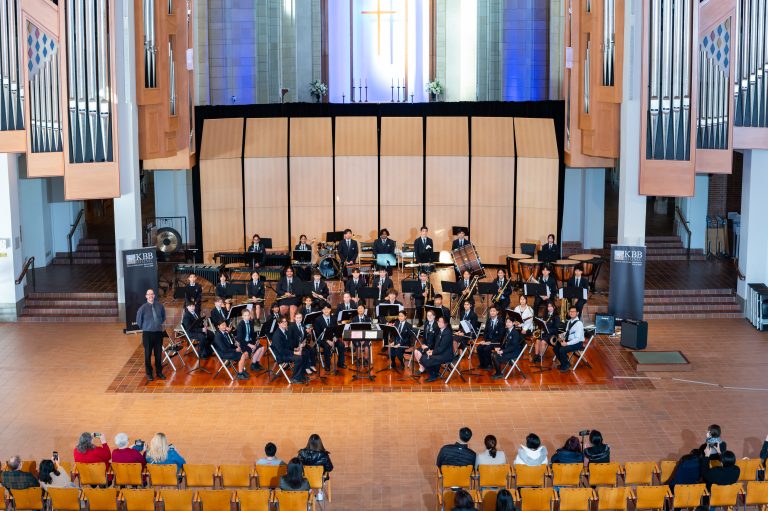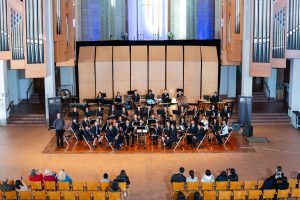 Led by Mr Stuart Gibbs, our Chamber Orchestra performed four pieces on Monday in St Mary's church. They played 'One Summer's Day', 'Les Larmes de Jacqueline', 'Zelda's Lullaby', and Oblivion. These songs featured their soloists, Sandra Heruela, their concertmaster violinist and Ryan Butcher, their first chair cellist.
Later on, in the week, our Concert Band, led by Mr Hamish Arthur, were up early to perform their three pieces, 'Fanfare 1127', 'Boundless River' and 'Themyscira' in the Holy Trinity Cathedral. This band had many of our new young musicians as well as our experienced players.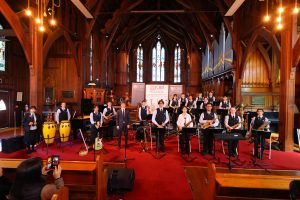 Lastly but not least, our Big Band performed their set, back in the St Mary's church. They played 'Orange Coloured Sky' and 'Hallelujah I just Love Her So', both featuring their vocalist, Camilla Isip. They also performed 'Lady', with Ella on the baritone saxophone and Catherine on the trumpet, and 'There's the rub'. This is all thanks to their conductor, Mr Lukas Fritch.
Additionally, we had a couple of students participate in the Honours programme:
– The Honours Orchestra: Sandra Heruela and Nathania Rubiales (violin)
– The Honours Concert Band: Adrian Vargas (alto saxophone), Katherine Brzozowski (trumpet), Kathleen Shi and Stella Cranwell (both on flute)
Prizes and results:
Symphonia: Silver Medal, Joyce Fisher Mentoring Award,
Concert band: Silver Medal
Big Band: Silver medal
A big Thank You to all the music conductors and Mrs Hutchins and Mrs Kevern for supervising throughout the week.