On Thursday, 3 November, Sancta Maria College's Junior Debating Team took part in the South Eastern Zones Junior Debating competition, held at Howick Intermediate. Our team, consisting of Adam Lynch (Year 7), Precious Garcia (Year 8), Ruta Siketi (Year 8), and Matthew Ye (Year 8).  They were selected from our lively junior debating club consisting of over 30 students. The junior debating club was coached on a weekly basis by a group of dedicated Year 12s, including: Alanna Santoso, Alexandria Lazatin, Thomas George, Joseph George, Samara Anubhav, Benedict Loulie-Wijtenburg, Francesca Camacho, Aloyze Tafu, and Marina Jones. Alanna and Alexandria accompanied the team to the event.
In Round Two, Sancta Maria College took the affirming side against Howick Intermediate's negating side, with the moot: 'This house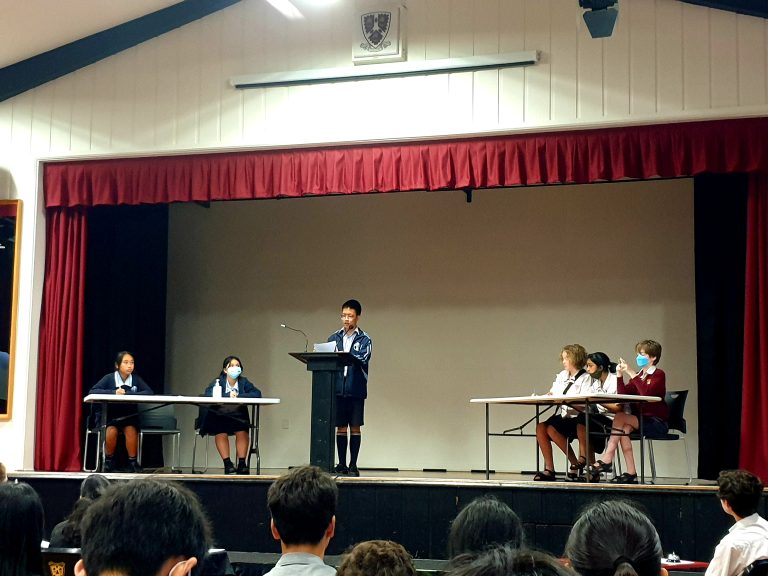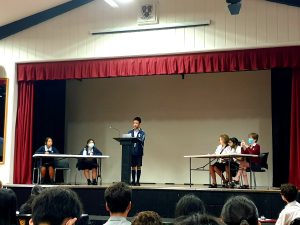 believes that everyone over 12 should be tried as an adult in court'. The judges commented that our performance was 'of a very high standard'. Although we were not victorious, all of our team members agreed they gained an enormous amount of confidence and thoroughly enjoyed participating in this event.
A huge thank you to Mrs June David for organising and overseeing the debating team throughout the year; Mrs Dianne Hutchings for driving the team to and from the venue; and to Ms Sian Redwood for accompanying the students on the day.