As a new initiative to ignite excitement and enthusiasm for our houses and rivalry, the 2023 House Prefects held the very first Sancta Maria College Spirit Week!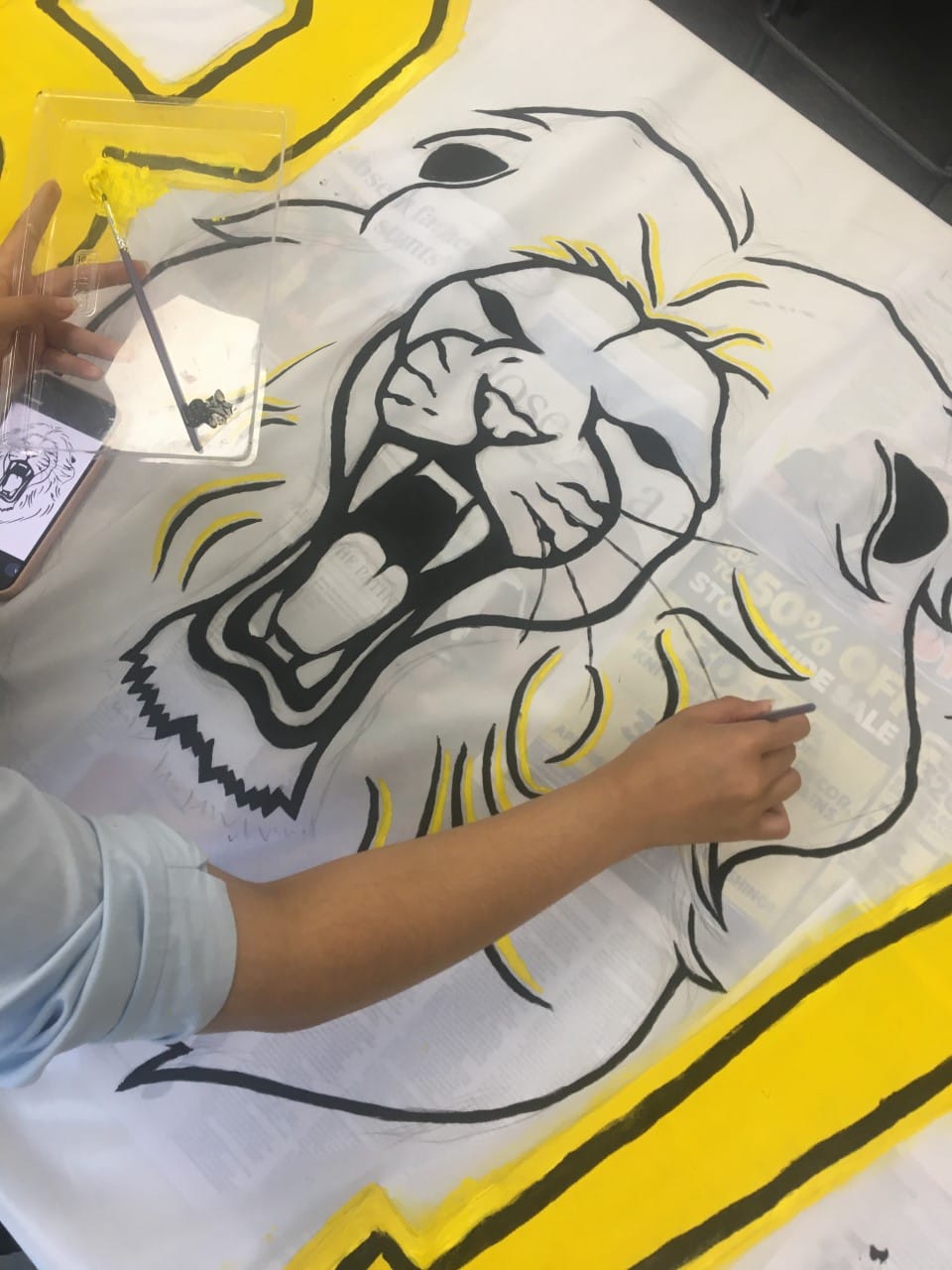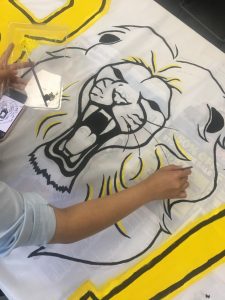 This year, Sancta Maria College is placing a new emphasis on incorporating the school houses – Akaroa, Hokianga, Kororāreka and Waitematā – into daily school life. The first opportunity for this goal was through Athletics Day – an already well known interhouse competition. Spirit week used a combination of new activities and improvements on previous ideas, to make house competitions more interactive, enjoyable and memorable.
Akaroa house Prefect Yohan Solanga says: "We wanted to use spirit week as momentum, building up toward Athletics Day. We've seen a drop in school spirit because of covid, so we really want to see growth in both the overall spirit in the school community and unity within the houses."
Spirit Week comprises of three main events – banner decorating, tug of war and musical chairs. All activities are competition based, allowing participants to earn house points and Akonga Pai cards.
Banner decorating: Using fabric from the Soft Technologies department and paint from the Art Department, each house designed their own large banner to be used at their entrance to Athletics Day. During Monday and Wednesday lunchtimes, the banners were displayed in the courtyard so supporting students can sign their name on their respective house banner.
Musical Chairs: Tuesday lunchtime held multiple rounds of musical chairs – with both teacher and student (or mixed) teams! With commentators Aloyze and Yalaina, a large crowd of students gathered to watch, play or support one another.
Tug of War: On the final Thursday lunchtime before Athletics day, the classic tug of war games took place. Based on different houses and categories, a loud and eventful lunchtime quickly passed by.
With the buzz of excitement in the air, everyone is ready for the best Athletics day yet. The House Prefects have many more ideas to come, so you can watch out for future events!