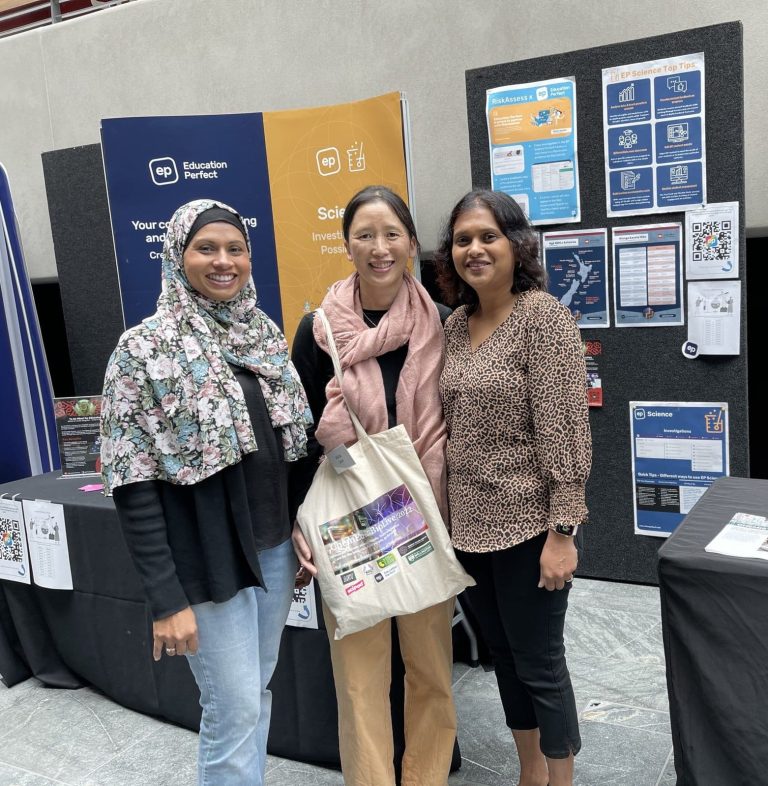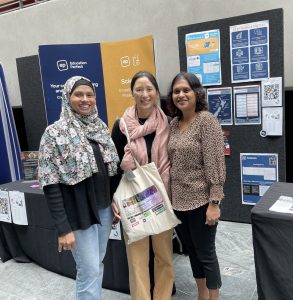 A small delegation of teachers from the Science department attended the biennial conference for chemistry and biology educators (ChemEd & BioLive 2022) held at the AUT campus, central Auckland, from Wed 16 – Fri 18 November 2022.   This was a fantastic opportunity to meet with like-minded educators throughout New Zealand and hear from internationally recognised keynote speakers such as Allan Blackman from AUT, James Renwick and Judith Bennett.
James talked about the effects of climate change on New Zealand and how teachers of science could incorporate some key learning experiences within their teachings on this subject. Judith reported on some key Best Evidence Science Teaching (BEST) approaches that could be used to teach diversity. Finally, Allan shared his passion for the periodic table and addressed the question of which element is the most boring, using a semi-scientific approach.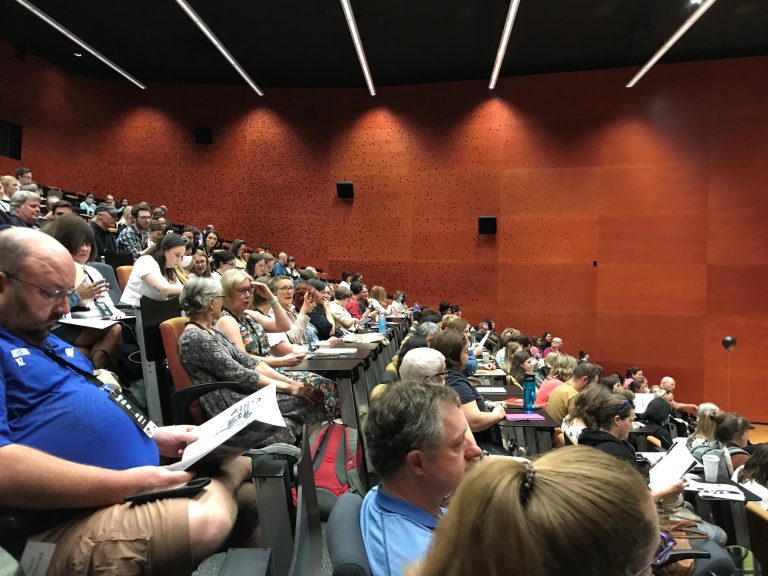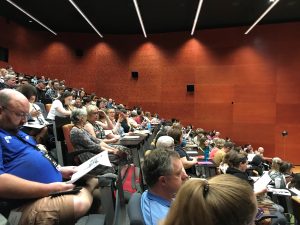 In addition to the guest speakers, Mrs Singh, Dr Laux and Mrs Mohammed caught up with the latest scientific research and learnt how the inclusion of Matauranga Maori will enhance learning in chemistry and biology through a number of biology and chemistry workshops.  There were also many opportunities to catch up with the gold sponsors (Scipad, BEANZ-Biology educators of Aotearoa New Zealand, the Maurice Wilkins Centre and NZIC) about their latest resources and products available.
Teachers also had an opportunity to share invaluable insights into how other schools used different pedagogical methods to teach the new NCEA standards and the analysis from those who piloted the NCEA Level 1 standards over the last two years. Science is definitely an evolving subject and we especially thank the PPTA (Post Primary Teachers' Association) for their financial support – Mrs Singh, Dr Laux and Mrs Mohammed were awarded subject-associated grants from the PPTA to attend this conference.