All the way from Taiwan came Eric Chen and his parents, Frank Chen and Stella Tai to Sancta Maria College. Mr and Mrs Chen are based in New Zealand while Eric is the senior director of Biomedical Business unit at Megaforce Medtech in Taiwan.
This family has a close relationship with Dr Laux who once co-supervised Eric in his Bachelor of Science (Honours) at the University of Auckland.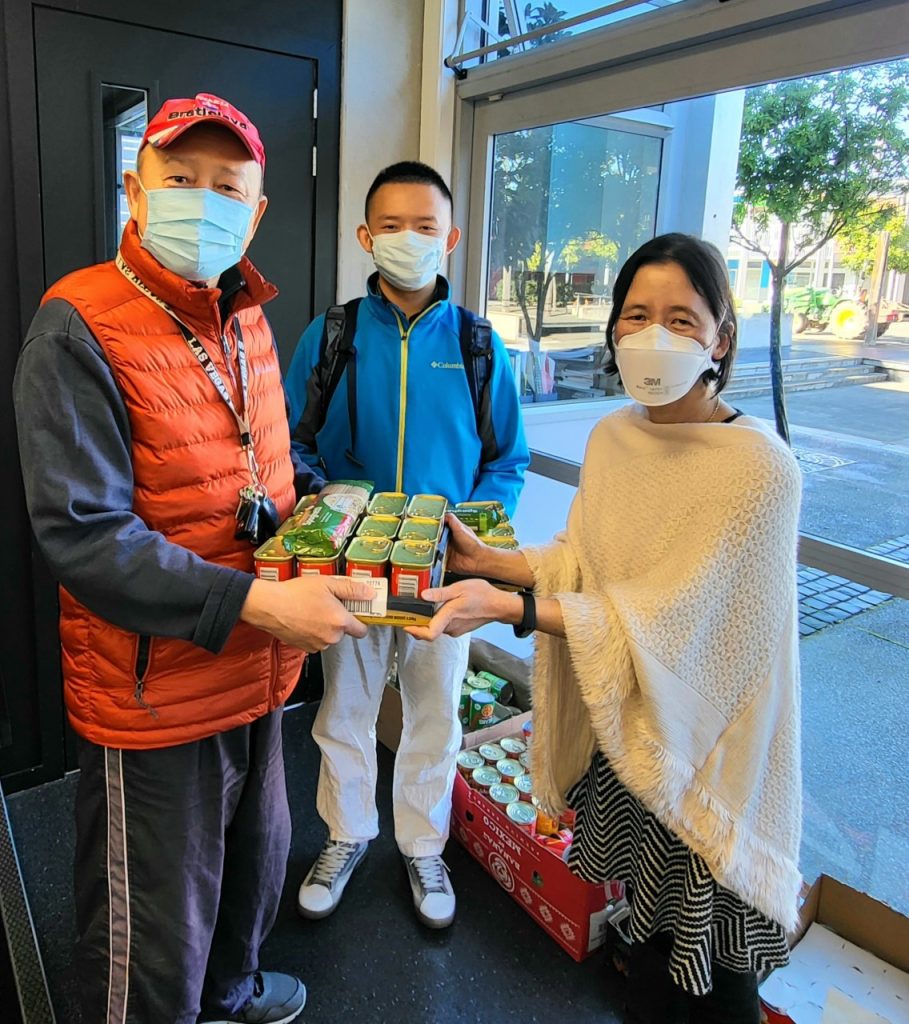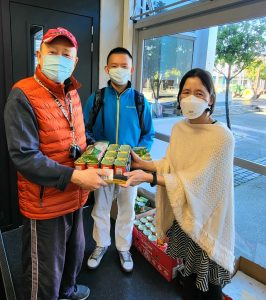 Frank Chen is a serial entrepreneur who started a number of companies that revolutionized the manufacturing technologies in Taiwan. His current focus is in investment, charity and global disaster relief. Stella Tai is a former nurse and a full-time mom who believes in bringing positive and progressive improvements to general human welfare.
The family implements the cultivation of compassion and wisdom which the Frank Chen and Stella Tai Foundation are built upon. One of the Frank Chen and Stella Tai Foundation's goals is to help institutions across NZ. This year, they specfically chose to support more than 50 schools or local organizations with food, emergency funds and resources. This initiative is also sponsored through the CSR (Corporate Social Responsibility) program of Megaforce Medtech, Taiwan.
The Chen family contacted Dr Laux as they were looking for opportunities to give back to the community. Following an initial debrief on the Caritas work and Enviroschools projects led by Dr Laux, the Chen family met with our senior Vinnies leaders and teachers to further enquire about the needs of our students and their whanau.
They were touched by the Caritas Live it challenge that Sancta Maria College initiated during Lent to help some of the school community's families during the current pandemic. In New Zealand, it is estimated that almost half a million people regularly experience food insecurity which significantly affects an individual's Hauora (wellbeing).
This is why the Chen family decided to give back to the community by contributing to the provision of food parcels for some of our school community's families.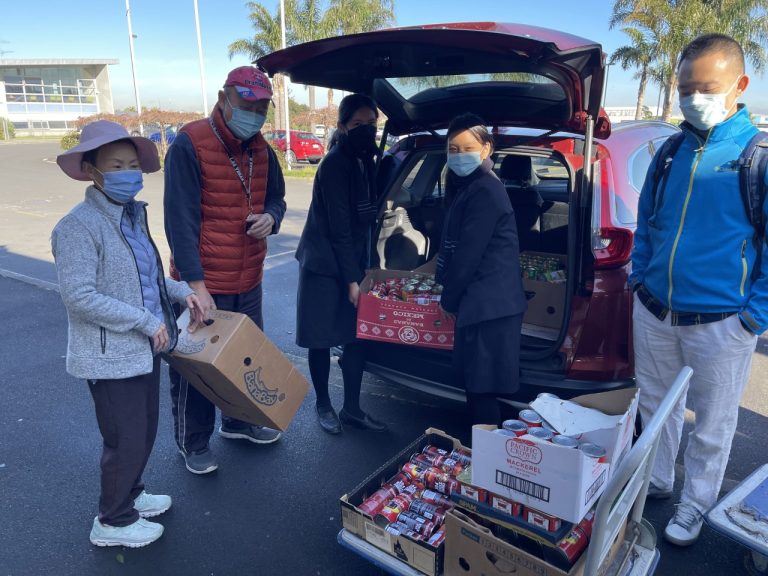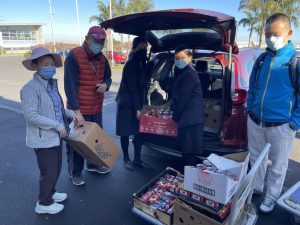 Eric explains "we have seen the catastrophic effects of Covid-19 on countless middle-class hard-working families and the local communities. The rapid shrinkage in income/household means that families are lacking resources that necessitate daily operation. The Frank Chen and Stella Tai Foundation aims to support those resilient families by subsidizing nutritious meals to continue fighting against the pandemic. More importantly, with healthier meals, students can focus on education, converting the food for thought into innovative strategies that resolve future global challenges and pressing issues to come. We believe that through positive karma reinforcement, these future champions and the next generation leaders of NZ can close the gaps on poverty, hunger and inequality both domestically and abroad."
We thank Mr Frank Chen, Mr Eric Chen and Ms Stella Tai for their generosity and kindness. They will never be forgotten. May our Lord continue to bless them as they share blessings to others.