Up bright and early, the Year 13 retreat took place at Eastern Beach. Despite the biting cold, we as a cohort enjoyed the early morning start, as we watched the sunrise together at a beautiful Mass held by Father Craig on the beach. It was an amazing experience! The sound of the waves and sand was so calming.
Afterwards, we made out way to Willow Park Christian Convention Centre – the venue of our retreat – to enjoy breakfast and a day of activities. We were warmly greeted by the lovely team who served us pancakes, bacon, eggs, and hashbrowns. Delicious!
We then split into our homerooms to begin the day's activities.
Mr. Piggin's activity was a physical demonstration of how people throughout history have followed in the footsteps of God. The team building session: Importance of the people around me helped us realize that we need the help of others to survive in life.
Mrs. Smith's activity was a very personal one. Rising from the Fall had us look back on letters we wrote in our Year 12 retreat. It was an opportunity for us to see where we were back then and acknowledge our growth. It's been a long road since that retreat, many obstacles have blocked our way and it is crucial that we reflect on ourselves before ending our time at Sancta Maria College. We then spent the rest of the session writing a new letter. This time, we will receive it at the end of the year.
Mr. Ardern's session was called Facing the Challenges Ahead. We talked about our skills, strengths and faults. Pointing out that it is easier for us to critique than it is to praise ourselves. He enabled us to think about what we want to do in the future and the path we might undergo. He stressed that we all have skills, and we should not hide them. Mr. Ardern then left us with a quote: "the quality of your future depends on the quality of your thinking."
Mrs. Maddison took us for a session in which we read over bible verses and thought about the deeper meaning behind what the verses could mean for our life. The Importance of God in my Life helped us think about how God has acted and played a role in our time on Earth. With the first half of the activity based on the story of Abraham and Isaac and then on the story of Joseph in Genesis, it was a great opportunity to reflect.
Father Craig gave us an opportunity to have the sacrament of Reconciliation. It was quite an emotional time for many as people opened up about themselves and received advice on how to continue with their journey.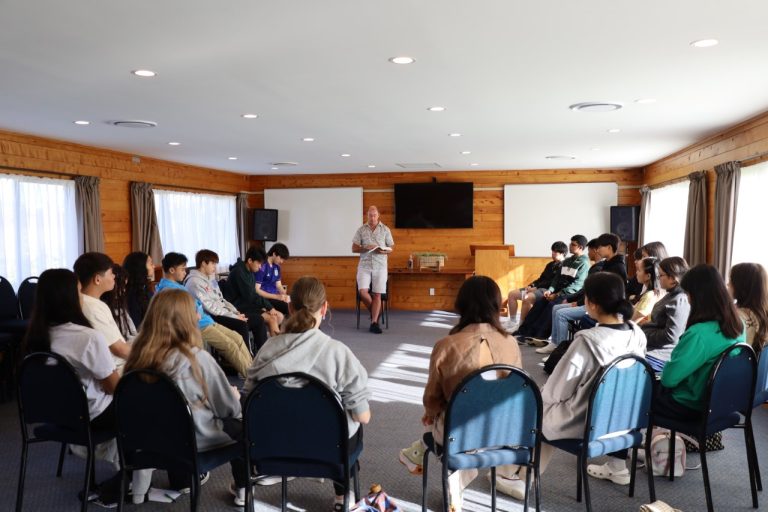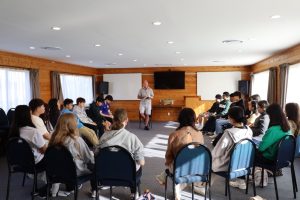 The final event of the day was a special guest: Mr Yalda. He talked to us about how we must have hope and trust in God, through sharing his own story of his childhood as a refugee. For many, this was the highlight of the retreat as he told his troubles and the many dangers he experienced. Despite it all, he knew God was with him and his family.
Overall, the Year 13 retreat was a fun filled day, packed with activities to stretch the mind and body as well as helping connect the cohort closer together and to God. With the main theme of Decision Making: Our choices affect us and everyone around us, it was a wonderful way to start the new and final year at Sancta Maria College.
Thank you to all the teachers who ran the activities. Special thanks go to Mr. Tamayo for organising the retreat, as well as Father Craig for coming along!