Year 8s had a tantalising week of learning outside the classroom – they were thrilled with adventures to Māngere Mountain, Technology Challenges, Cardboard Constructions, Wearable Arts and Stella Maris.
Māngere Mountain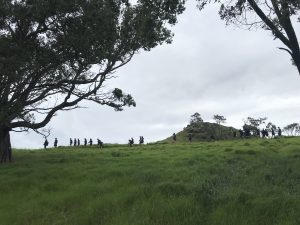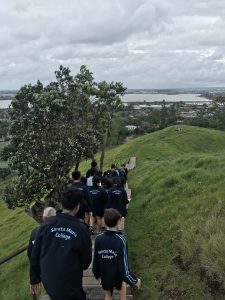 Te Pane o Mataoho, as Māngere Mountain was originially known, first erupted 70,000 years ago and is one of the best-preserved of Auckland's many volcanic cones. The fertile volcanic soil sustained one of the largest pre-colonial cities in Aotearoa and was a significant pā of the local iwi, Te Wai o Hua. The mountain today remians a place of spiritual and geographical significance. The students took a guided hīkoi around the maunga, and took part in two workshops; Māori medicine and traditional games.

Cardboard Constructions
The students were tasked with making a 'town' out of cardboard – they all had to make a 'home' to add to their town.  Each year group had an enormous amount of fun using their creativity and skills to build a town like no other – well done everyone, your finished town looked amazing.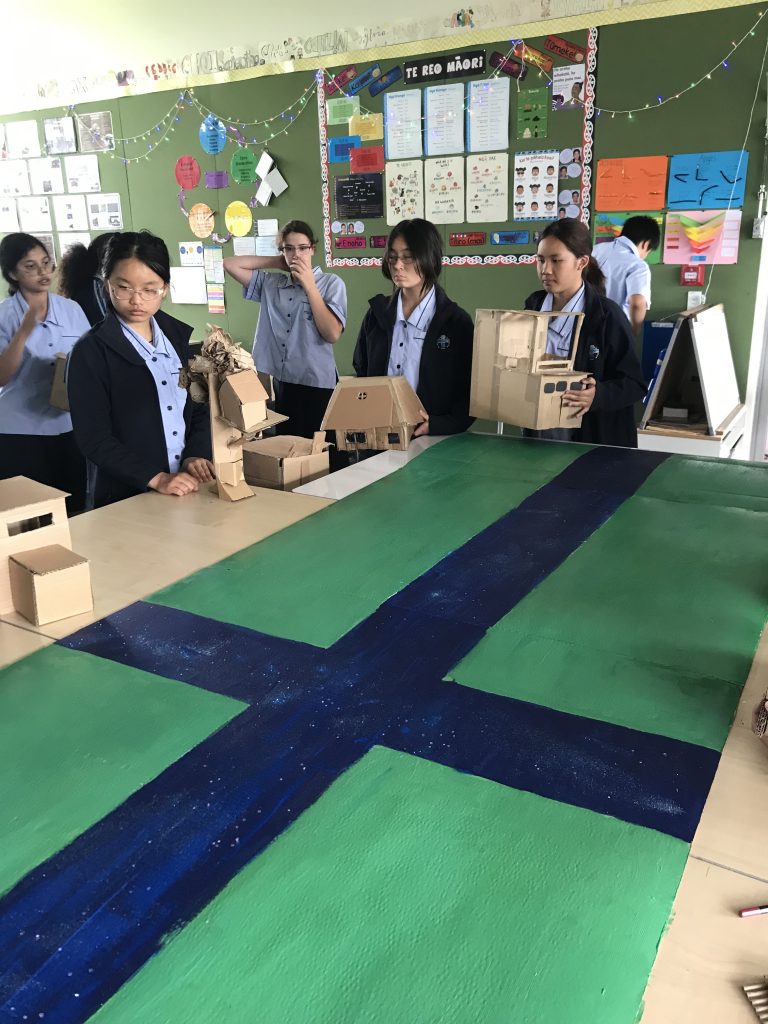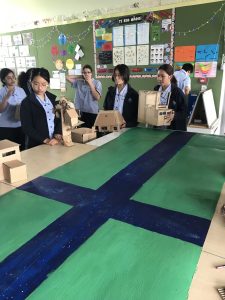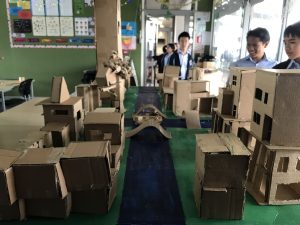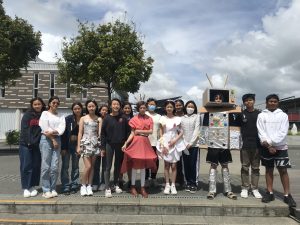 WOW – Wearable arts came to Sancta Maria College in a big way!  The students were tasked with designing and making a piece of 'wearable art' which was showcased in the Courtyard at the end of the day.  There were some magnificent pieces of artwork, well done students.  A very big congratulations to the following students:
1st Place: Kobe Tahitahi, Choi Teiwaki and Alistair Bautista
2nd Place: Natalie Feng, Lusia Koloamatangi, Keana So and Ruiqi Jiang
3rd Place: Sylvia Yap, Jill Canlas, Sofia Dio, Cherise Didier'Serre and Mandy Zhou
Highly commended: Hannah Winsor, Jade Howse, Nicola Xue and Chloe Vital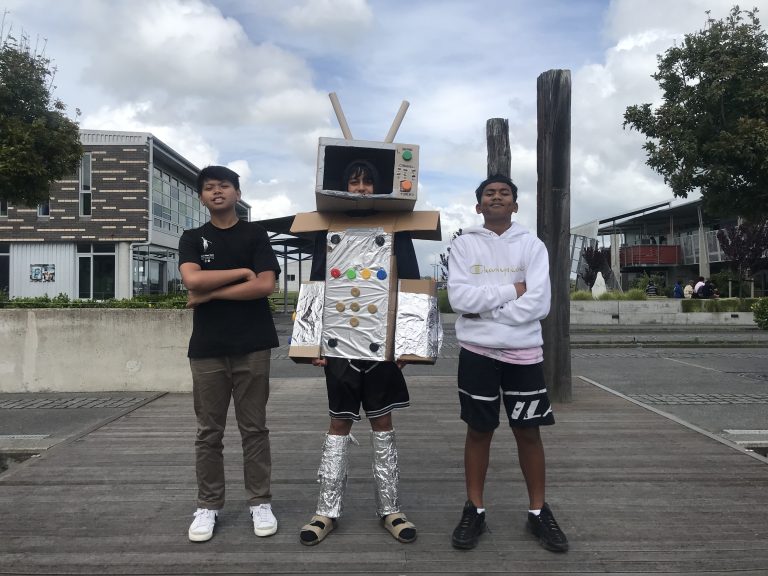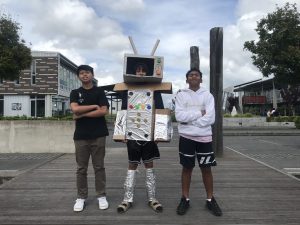 Technology Challenges
There was three parts to this day. The first was a food challenge: The students had to prepare and cook Mac n Cheese.  The second was a Patu/Mere challenge, based on Materials where they had to make patterns on their patu that reflected their family.  The final was a Technology challenge – to create and build a tower that could raise a flag, using critical thinking and problem solving.  The programme of challenges took them through a day of rotational workshops scattered with a BBQ sausage during morning break and teamwork.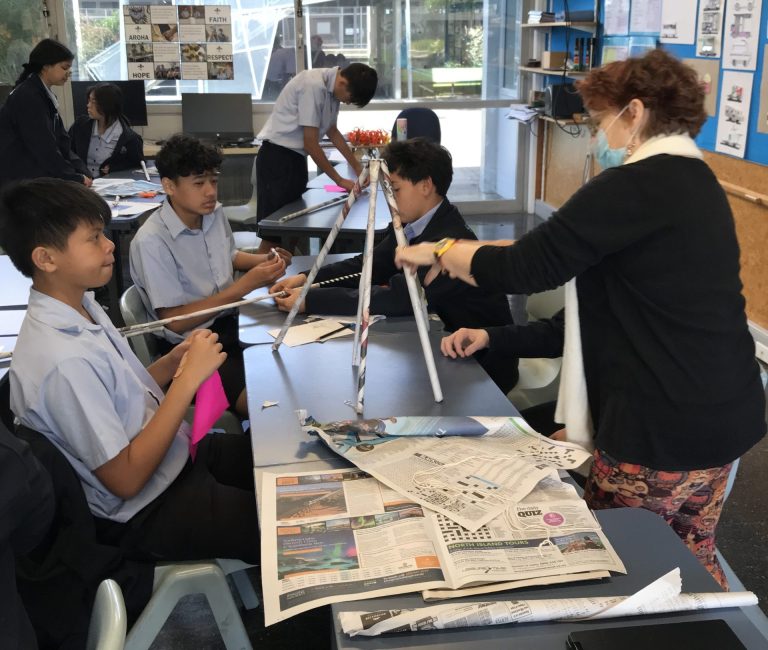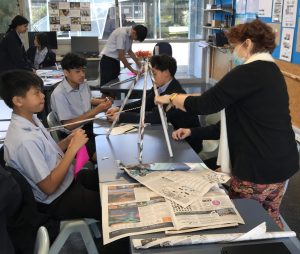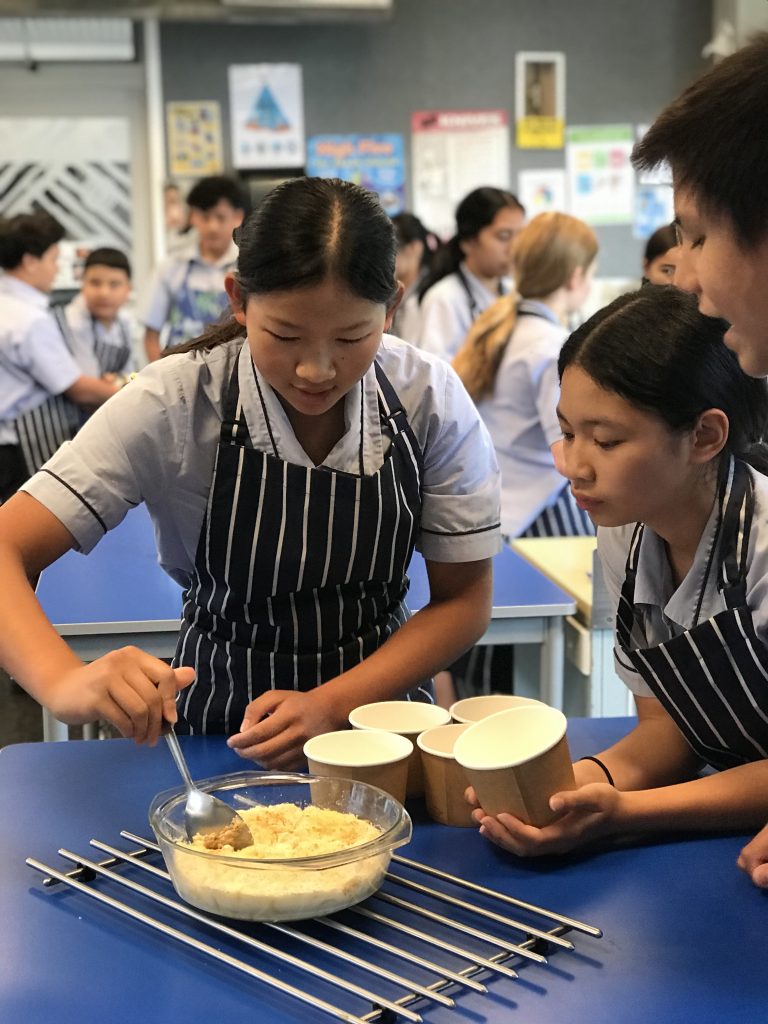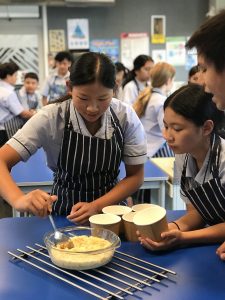 A very BIG thank you – We have to especially thank all the Staff who worked incredibly hard to make this week special for all of the Year 8s, who had an awesome week of fun and learning.